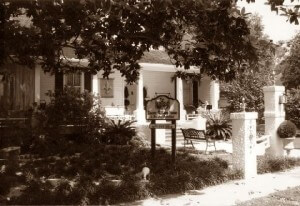 This late 1800s home is from the Arts and Crafts period.  It has undergone many transformations in the last century.  The J.H. Williams family resided here since at least 1906 where their first child was born.  It was a family home until the early 1970's at which time it became a rental.  It was a resident for many Abbeville families, an attorney's office, and even a storage place for tires.  It was refurbished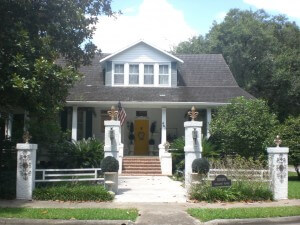 in the 1970's with brown paneling, brown woodwork and gold shag carpeting, so typical of that day.
In 1994, Ms. Dianna Ducote totally renovated the home to bring it back to its more original glory with wide crown moldings, wood floors, transoms, and door trim.  It is now a home and a Bed and Breakfast.  It is also a wonderful place for special events such as weddings, receptions and dinner parties.