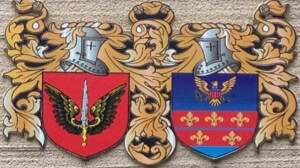 I invite you to experience Abbeville, Louisiana while staying in the comfort of my inn, The Ducote-Williams House.
Abbeville is located in Vermilion Parish, the heart of Cajun Country. There's so much to experience in this beautiful, charming town. The Ducote-Williams House is within walking distance to the Vermilion Parish Courthouse, which is located on one of the town's two squares. A short walk further brings you to Magdalen Square, which is the location of many festivals, music concerts, and holiday gatherings. Take a leisurely walk to seafood and steak restaurants, quaint shops, historic homes and town landmarks. Several churches are also located within walking distance of the bed and breakfast.
If you need help planning your itinerary, please check the following: Restaurants, Shopping, Attractions & Entertainment. Please do not hesitate to call me, Dianna Ducote, for assistance at 337-898-0048. Or you may email me at: relax@ducotewilliams.com.
Call Now! I look forward to hearing from you!